Original Canopy Chair "Light" Edition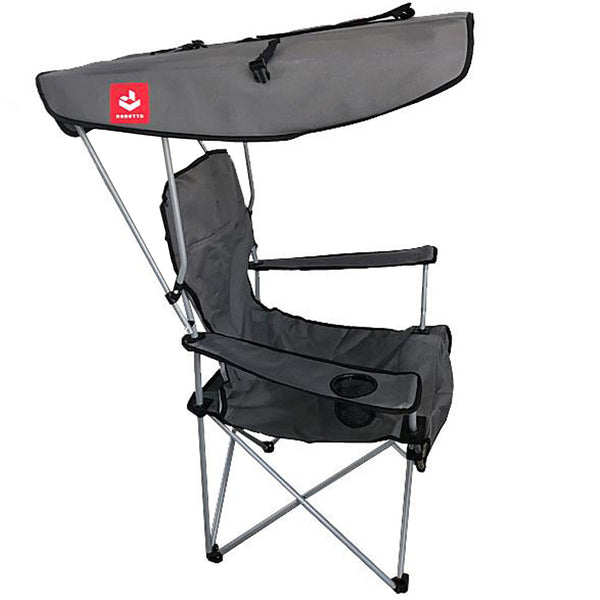 A smaller Lighter weight version of our award winning "Original Canopy Chair"
Canopy becomes the carrying case

1 shoulder strap for easy carry

Canopy can be overhead or flipped back behind your chair

100% U.V. protection

One 3" diameter cup holder

Solid polyester throughout entire chair

12LBS

Floor to Seat: 18"

Seat width: 23"

Seat back height: 23"

Arm to arm width: 35"

Seat to underneath of canopy: 34 1/2"

seat length (back to front): 21"

Canopy length: 33"

Canopy width: 20"

Canopy side flaps: 5 1/2"
FREQUENTLY ASKED QUESTIONS
Do RENETTO products come with a warranty?
Are the Renetto canopy chairs the same as the Kelsyus chairs seen in retail stores?
Are there different sizes of The Renetto 'Original Canopy Chair'?
When will I receive my chair?
How much is shipping?
What shipping methods are available?
What are Pre-Order Incoming Colors? and when do they ship?