Original Canopy Chair:2 Attachable Shades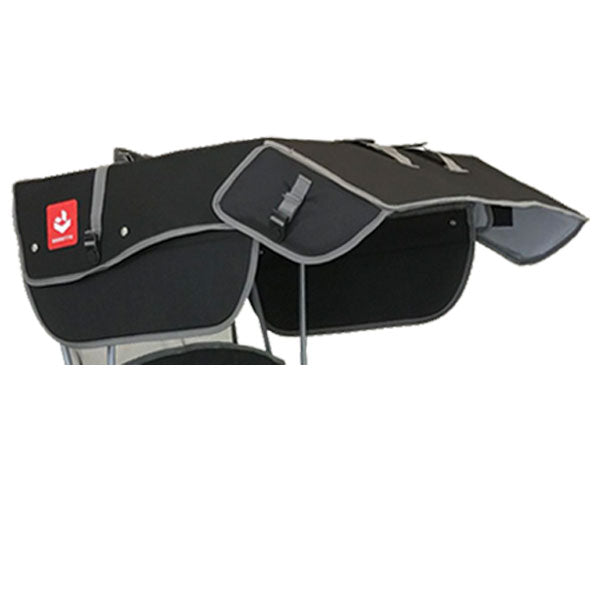 Description
ALL NEW Attachable Shade
ATTACHABLE CANOPY SIDE FLAPS
FITS

3rd and 4th generation

ORIGINAL CANOPY CHAIR

"Original Canopy Chair" Tailgate Edition ONLY
DOES NOT FIT THE LIGHT EDITION OR BEACH CHAIR
Permanent once installed!
Attach once, NEVER take off
attach to 3RD GENERATION AND 4TH GENERATION Tailgate Editions

sold as a set of 2 

flip up inside the canopy

add extra uv protection during low sun

match your chair color
FREQUENTLY ASKED QUESTIONS
Do RENETTO products come with a warranty?
Are the Renetto canopy chairs the same as the Kelsyus chairs seen in retail stores?
Are there different sizes of The Renetto 'Original Canopy Chair'?
When will I receive my chair?
How much is shipping?
What shipping methods are available?
What are Pre-Order Incoming Colors? and when do they ship?